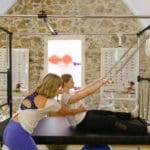 Training Frequency
12 November 2023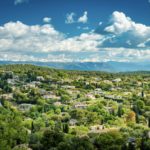 Discover Riviera Pilates: Your Premier Pilates Destination near Mougins
4 December 2023
Introduction to Pilates in Antibes
Are you looking to transform your fitness journey and experience the benefits of Pilates in Antibes? Look no further! Our Pilates studio offers a wide range of classes and personalized training sessions that cater to individuals of all fitness levels.
Why Choose Pilates in Antibes?
Pilates is a holistic fitness approach that focuses on improving your core strength, flexibility, and overall body awareness. Whether you're a beginner or an experienced practitioner, our Pilates classes can help you achieve your fitness goals.
Benefits of Pilates in Antibes
For those seeking a more dynamic and challenging Pilates workout, our Reformer Pilates classes are designed to enhance your strength, balance, and posture. Our certified instructors will guide you through each session, ensuring a safe and effective workout.
Ready to start your Pilates journey at our Studio ? Contact us today to schedule a class or learn more about our studio. We're here to help you achieve your fitness goals while enjoying the picturesque surroundings of Antibes.
Discover the transformative power of Pilates at our welcoming studio. Whether you're a local resident or just visiting, our Pilates classes are open to all. Join us to experience the numerous physical and mental benefits of Pilates. Your path to a healthier, stronger, and more balanced self begins here!