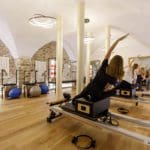 Levels of Difficulty
12 November 2023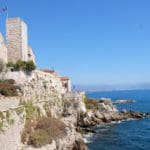 Pilates in Antibes: Discover the Ultimate Fitness Experience
17 November 2023
The best exercise is the exercise you do." This wise quote reflects the importance of choosing a workout practice that suits your lifestyle and can be sustained over the long term. Among the numerous options available, Pilates emerges as a versatile and holistic exercise method, offering a multitude of benefits for the body and mind. Whether you practice Pilates once a week or more diligently, this approach will bring you considerable benefits in your daily life.
The best exercise is the exercise you do
Firstly, incorporating Pilates into your workout routine brings a multitude of benefits that manifest in your daily life. Whether you're a beginner or an experienced practitioner, Pilates caters to different fitness levels and provides a customizable approach to meet your specific goals. Explore the ideal training frequency for Yoga classes.
The Importance of Sustainable Practice
Next, one of the most crucial aspects of choosing an exercise program is its sustainability. Pilates stands out for its ability to seamlessly integrate into your daily life, whether practiced once a week or more frequently. The flexibility of Pilates allows you to combine it with other physical activities you enjoy, providing lasting benefits to your body and mind.
The effectiveness of two sessions per week
Finally, studies have shown that two 60-minute Pilates workout sessions per week can yield significant health and well-being results. For instance, research revealed that eight consecutive weeks of two 60-minute Pilates sessions improved functional capacity and quality of life for healthy adult women. This consistent approach can help you develop better posture, increased muscular strength, enhanced flexibility, and improved body awareness.
If you want to experience the benefits of Pilates specialized equipment for yourself, don't wait any longer! Book your class now at our Pilates studio. Our qualified instructors will be delighted to guide you on your fitness journey.
After 10 sessions, you feel the difference. After 20 sessions, you see the difference, and finally, after 30 sessions, you have a brand-new body.