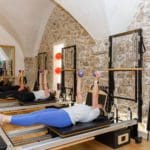 Who is Pilates for
12 November 2023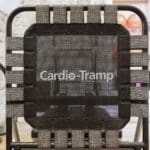 Specialized Pilates Equipment
12 November 2023
First and foremost, Pilates is a mind-body exercise method with a history spanning over 100 years. Born in 1880 near Düsseldorf, Joseph H. Pilates developed the original method during World War I. The goal was to help hospitalized soldiers regain their physical and mental health. Additionally, Joseph H. Pilates later continued the development of his method in New York. In 1945, he wrote 'Return to Life,' a book in which he summarized the philosophy of the exercises: the awakening of the body through movement and the awakening of the mind through awareness of movement.
Initially adopted by professional dancers in the early 20th century for its ability to prevent injuries and improve flexibility, Pilates is now practiced by over 12 million people worldwide. High-level enthusiasts include Hollywood celebrities on TikTok, elite athletes, princesses, Olympic champions, and health practitioners. All praise its effectiveness and transformative potential. The discipline is not reserved for women; many men practice it across the Atlantic.
Furthermore, Pilates is a low-impact, full-body workout that promotes strength, stability, flexibility, posture, balance, body control, awareness, and alignment. The exercises are designed to restore the natural curves of the spine and rebalance musculature. Finally, the focus is not on doing the maximum number of exercises; the emphasis is on performing the exercises correctly for maximum effectiveness.
First and foremost, Pilates is different from Yoga. While emphasis is placed on breathing and precise body positioning, Pilates is not a static sequence of postures. Instead, it involves a dynamic and fluid series of movements performed with precision. The exercises are based on anatomical principles and are executed against resistance.
The STOTT PILATES® Method is the reference method for Pilates practice at RIVIERA PILATES Studio. It enhances the essence and principles of the original method with modern knowledge of the body. Finally, this method, respected by fitness and health professionals worldwide, develops a system of over 500 mind-body exercises, which is more progressive and safer.
I want to try Stott Pilates®
Our instructors, trained by Merrithew Health & Fitness™, are highly qualified. They undergo training every year to maintain their level and retain STOTT PILATES® certification.
In conclusion, Pilates exercises are performed on a mat or specialized equipment such as a Pilates Reformer, Cadillac/Trapeze Table, or Stability Chair™. All of these utilize springs to create resistance throughout the full range of movements without putting strain on the joints.