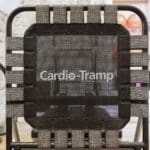 Specialized Pilates Equipment
12 November 2023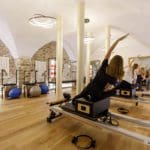 Levels of Difficulty
12 November 2023
What is the difference between traditional and contemporary Pilates?
Firstly, traditional or classical Pilates (such as the Romana method or the Fletcher method) refers to the original Pilates method developed by Joseph Pilates in the early 20th century. Traditional Pilates focuses on a set of exercises and techniques performed in a specific sequence. In contrast, contemporary Pilates offers more flexibility, incorporating modifications and variations of exercises designed to meet individual needs and achieve specific goals.
Next, contemporary Pilates, such as STOTT PILATES®, is based on modern principles of exercise science and rehabilitation. It can be adapted to meet the needs of a wide range of individuals, including those seeking rehabilitation, injury prevention, or maintaining physical fitness. STOTT PILATES® draws on the original repertoire and fundamental principles of J. Pilates.
Furthermore, the STOTT PILATES® principles, which form the foundation of this contemporary method, have evolved over the past three decades. They continue to be reviewed and updated to ensure they incorporate the latest research and best practices in fitness conditioning.
Drawing air in and out of the body with forced breathing using complete inhalations and exhalations.
Maintaining mental and physical concentration during each exercise. J. Pilates referred to the area between the ribs and hips as the 'powerhouse'
Emphasizing the quality and form of each movement rather than the number of repetitions. J. Pilates believed it was essential to maintain internal focus, paying special attention to the specifics and details of each exercise.
Emphasizing control of the entire body at all times with an awareness of how the parts move together.
Emphasizing continuous, flowing movement from one exercise to another while maintaining aesthetic quality.
Performing each exercise with precision, step by step as instructed, paying special attention to placement, alignment, and trajectory of each movable part of the body.
If you want to experience the benefits of Pilates specialized equipment for yourself, don't wait any longer! Book your class now at our Pilates studio. Our qualified instructors will be delighted to guide you on your fitness journey.
The principles provide instructors with a framework to ensure that exercises are taught safely and effectively. Practitioners can also use them to ensure they are executing the exercises correctly.